Q&A with NHS Wales finance students and apprentices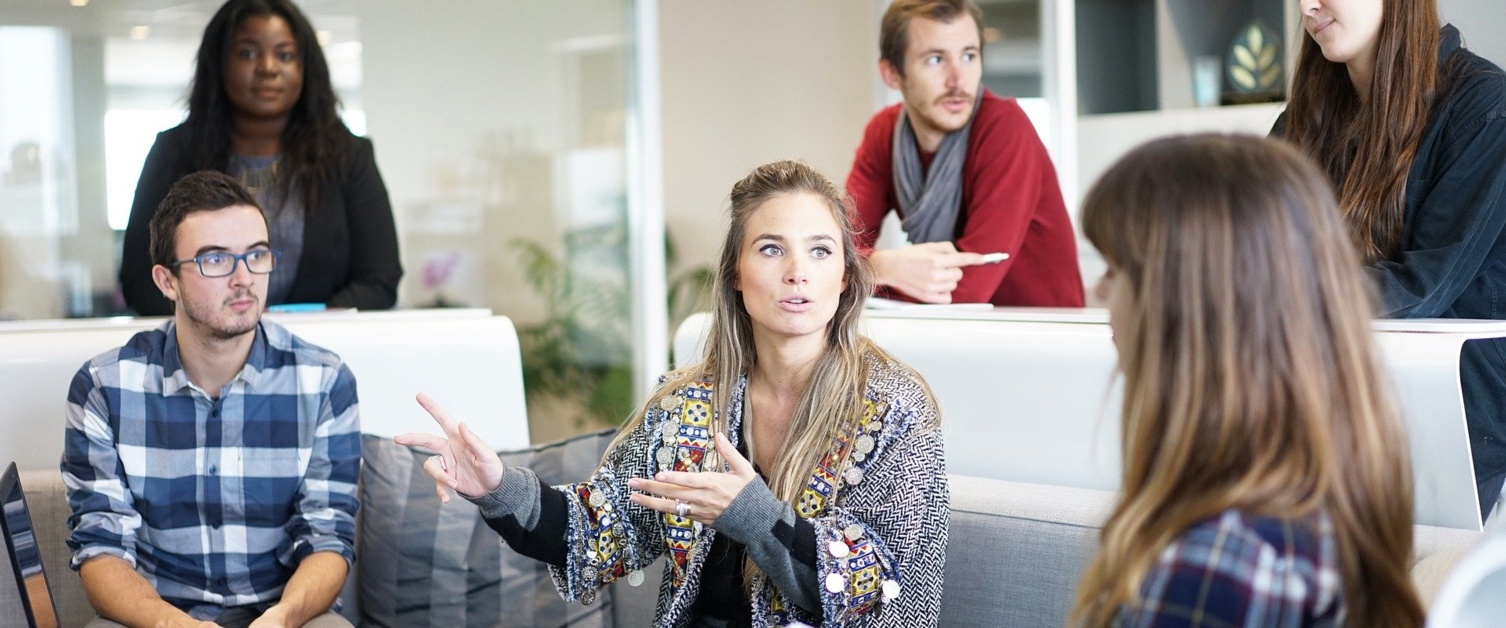 As this programme is new we don't have any stories yet to share.
However, we spoke with other finance staff who are in local apprentice roles or who are studying for the same qualification as this programme offers. Here's what they said.
What apprenticeship are you currently studying and why did you choose to become an apprentice within NHS Wales Finance?
Olivia: I am currently studying a finance apprenticeship within my local Health Board. I've wanted to work within the Accounting and Finance sector since my mid-teens. Maths was one of my favourite subjects at school and I really wanted a job that I would be good at but also enjoy at the same time! I was studying for my A Levels when I first came across the finance apprentice advert – it was perfect timing. My plan was to go to university to study Accounting and Finance, however I really wasn't enjoying A Levels and had spent months looking for a different route to my chosen career path. Upon seeing the job advert within NHS Wales Finance, I knew that I had to apply as it was an amazing opportunity that I could possibly never be close to having again.
Leanne: In October of 2018 I was fortunate enough to gain employment with Health Board as their first Finance Apprentice. This involved working in Baglan HQ's Devolved Financial Management Team for four days a week, and then attending college to study towards the Association of Accounting Technicians Qualification on the fifth day. Initially I applied for a number of reasons; as an adult and prospective student, I needed to find employment that catered to both my need for income, and desire for further education. An apprenticeship would enable me to do both of these simultaneously. Likewise, the NHS seemed like a perfect fit; I had previously studied to become an NHS Nurse, but later discovered a knack for reconciling figures. By working in NHS Finance, I can still delivery patient centred care, but in a way that's most true to talents and education I have at hand.
Why did you choose to undertake an AAT professional qualification?
Catherine: I decided to study AAT so that it provided me with an accounting qualification and the foundations if I decided to undertake ACCA to become a qualified accountant.
What have you enjoyed most about your studies / apprenticeship experience so far? What new skills/knowledge have you learnt?
Leanne: My workplace has always been very supportive of my education, and would actively look for opportunities to help me grow. As time has gone on, my responsibilities and duties have increased, and I have found a great deal of satisfaction in becoming more self-sufficient. If I named every new skill or competency I have gained through my finance apprenticeship, the list would be as long as my arm. But despite having had some prior knowledge of bookkeeping before this role, I attribute all my understanding of accountancy to the NHS. It is in the NHS that I've really been given the opportunity to understand the why's behind the numbers, and more importantly the people that those numbers effect.
Catherine: I really enjoy studying AAT as I am learning new skills and building on those I already have. I am learning the process from start to finish and how they feed into each other such as double entry, trial balances, financial statements plus much more.
Olivia: My apprenticeship is a rewarding experience and I am continuing to develop with the help and support from NHS Wales Finance. My colleagues made it really easy for me to fit in and I immediately felt like a part of the team. My confidence and communication skills develop every day as I am often meeting and liaising with new people. I have learnt to be a team player whilst being able to delegate tasks and take on new responsibilities, using my own initiative. I have been able to develop my skills and combine my work knowledge with my college studies for a better understanding of working within Finance. I have been working within NHS Wales Finance for over 15 months and I learn something new every day!
What advice would you give anyone thinking of applying to do an apprenticeship or studying for a AAT professional qualification?
Olivia: If you are considering an apprenticeship within NHS Wales Finance, my advice would be to just go for it! An apprenticeship is a great way to start progressing your career and I couldn't recommend working for NHS Wales Finance enough. I certainly worried about balancing working full time, studying, and having time aside for myself but they made this really manageable for me and made sure that I was on track with not just my tasks within work but also within my studies. NHS Wales Finance are really great to work for and they put a lot of investment and support into the training and development of apprentices.
Catherine: It is a great opportunity to develop your career within finance, as it is a recognised qualification and provides you with the fundamentals to progress your career within the NHS and other external companies.
Leanne: I would say, 'Don't hesitate'. As a 25-year-old, I wish I go back a talk to my younger self, and tell myself to follow not my head, nor my wallet, my heart instead. I hummed and erred about applying to an apprenticeship many times before I did. Accepting one resulted in a significant salary drop, and it felt like starting from scratch again. But looking back, I have made so much progress within the last two years (both in salary and workload), that I'm convinced my original trajectory already fails in comparison. Sometimes you have to take a step back, in order to take a step forward. The application and interview process was so much easier than I was expecting; the staff were very helpful and always trying to put me at ease. If you are thinking of applying to an NHS apprenticeship, expect to busy, to learn quickly, and meet a lot of new faces, but know that you can come home each day, proud that your small contribution has added to the great work and heritage that the NHS stands for.
What is a typical day for a student in NHS Wales Finance?
Leanne: I currently work in management accounts, which means no one day is ever the same. I greatly enjoy the variety that comes from working to month-end reporting cycles, and producing independent analysis. There are many days in a month whereby I essentially create my own workload, to match the needs of my business partners and the service we provide. On a typical day, I have team meetings, answer ad-hoc email queries, produce reports and through a variety of integrated finance programmes, investigate any anomalies in the ledger. There is always something different to do!
Olivia: My day-to-day tasks include processing invoices, approving vacancy control forms and liaising with other members within the Finance team and with suppliers/budget holders. I address queries via email or telephone. I attend meetings, shadow team members and undertake learning opportunities. I also undertake data inputting to assist the department.
Tell us a bit about working and studying throughout the COVID-19 pandemic
Catherine: We are currently using online classrooms to undertake our studies. It is great that we are still able to have the guidance and interaction with our tutor. However personally, I really like being in a classroom environment as I like working alongside my fellow students and having that face to face interaction. The tutors have been really supportive and encouraged us. We are still working to our timetable despite all the difficulties the pandemic has brought.
Olivia: Due to the COVID-19 pandemic, I had to start working from home which I have never done before. It took a while to get used to however I adapted well and I'm working efficiently and effectively. I have regular meetings with the teams that I work within and I am kept updated with daily briefings. Although I have not seen my colleagues face-to-face for a while, I feel we are still a great team and I believe that is so important.
Leanne: As a member of admin staff, I have been working from home since March 2020 (two weeks before our Financial Year-end). I recognise that it's our frontline colleagues who have certainly been impacted the most, but there has been a noticeable increase in the amount of administration work required also. I stay in touch will my colleagues through email and Microsoft Teams, and have likewise continued my studies via online college. As is the case for most staff, I miss the face-to-face interactions and feel that it is sometimes more difficult to convey ideas, or learn new tasks, when communicating solely through screens. You learn so much, just sitting around likeminded individuals! That being said, my family and I are all safe and well, so I have much to be grateful for. And it is a privilege to be able to contribute to the great work of the NHS at this most difficult time.
Would you recommend undertaking a finance apprenticeship with an AAT qualification to others? If yes, why?
Leanne: Absolutely; It is confidence building to be able to learn something in a class, or from a textbook, and then come into work the next day and put that same education into practice. It helps to make the textbook come alive!
Olivia: I would definitely recommend undertaking a Finance Apprenticeship. It is the best thing I've ever done. Not only are you gaining a recognised qualification, you are also gaining some great experience in the workplace and getting paid whilst doing so. My apprenticeship has enabled me to mature and grow as a person – this is definitely one of the best things about it!
Catherine: I would definitely recommend the AAT qualification, as mentioned it gives you the foundations for your career in finance and provides exemptions should you wish to undertake a further accountancy qualification such as ACCA.
What are your career goals ?
Leanne: In August of 2019 I was promoted to Senior Finance Officer within the same team. Much of my apprenticeship tasks were carried forward into my new role, however I shortly gained additional responsibilities of a higher complexity, and was expected to become more self-reliant. My educational support has continued, and I am currently studying towards the AAT Level 4 Qualification. My apprenticeship has been the primary catalysis in providing me the promise of a good career and I am immensely grateful to have been on this journey. In the long term, I hope to continue my studies into ACCA, to become a fully certified accountant.
Catherine: My career goals are to develop my knowledge and experience within the Hywel Dda finance department, as I am currently within the management accounts function and have been since the start of my career here. I would also like to undertake the ACCA qualification to help progress my career further.
Olivia: I hope to prove myself a valuable member of the team and acquire a permanent role within the Finance Department. I also hope to finish my Accounting qualification that I am currently undertaking in college which will then enable me to study to be a chartered accountant in the future.
What do you enjoy most about working for NHS Wales Finance?
Olivia: I really enjoy the variety of tasks I am presented with and I feel really proud when I am offered a new task which provides me with more experience of my job role and of the sector I am working within. This also makes me feel like my hard work is recognised and appreciated. I enjoy working within NHS Wales Finance as I am surrounded by individuals that I am able to learn from and be encouraged by to take on new and challenging opportunities. Everyone is so supportive; I have never come across anyone who is not willing to provide their help or experience to achieve our common goals.
Catherine: I like the versatility of the role as not one day is the same, and you learn something new almost every day as we strive to improve. I have also built really strong relationships with my colleagues and the services which I really value.
Leanne: In one word; people. I like that my work has meaning. Even though I work within finance, my energy is not going towards increasing a private industries profit margin, but rather enabling the more socialised view of supporting the public through the means of money. It's rewarding to know your hard work is going towards a such good cause. Likewise, I am yet to meet a member of staff, that does not adhere to the Health Board values of Caring for Each Other, Working Together, and Always Improving. Team work is of great importance in Swansea Bay, and that is reflected in the way we all support, encourage and cheer one another's successes.