2019 Public Finance Awards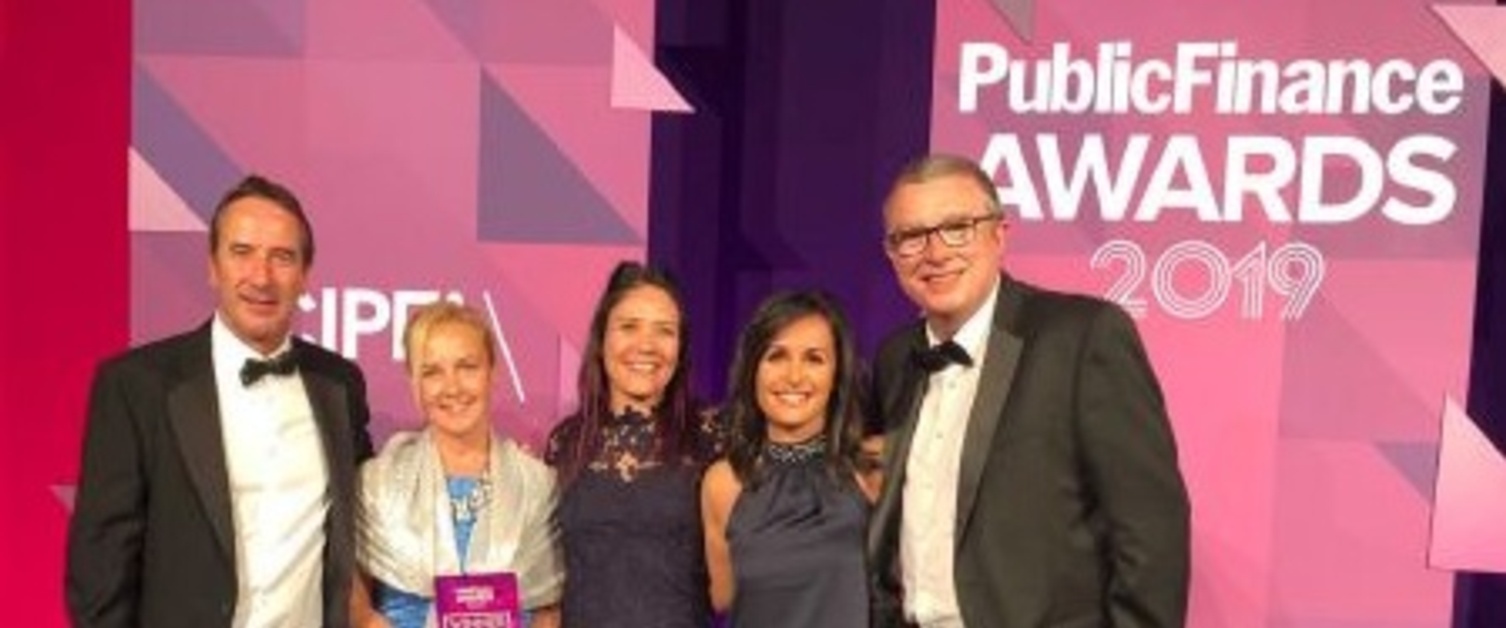 The Finance Academy took first place in the Finance Training and Development Initiative category at the 2019 Public Finance Awards, which were on 1st May 2019 in London.

The Academy was represented at the awards evening by Mark Osland (on behalf of DoF Sponsors), Tim Kelland (on behalf of our leads/champions), Glenda Branken from the Academy team, and Rebecca Richards, Academy Director.

Judges' comments - "In a time of constraint, this winner's ambition increased rather than diminished. It developed a widely applicable initiative, attracting the attention of industry giants".

This is huge recognition for the Finance Academy on a national stage, and recognises and celebrates the hard work and commitment of finance staff across the whole of NHS Wales.